Awards Ceremony Supported By
Enterprise Ireland

Enterprise Ireland is the government organisation responsible for the development and growth of Irish enterprises in world markets. We work in partnership with Irish enterprises to help them start, grow, innovate and win export sales in global markets. In this way, we support sustainable economic growth, regional development and secure employment.
ICBE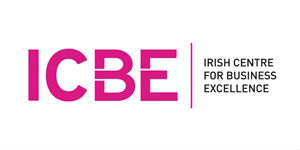 Helping Businesses Be the Best They Can Be
Exploring new and better ways of working that will bring improvements in the shortest time.
Learning how a challenge that has kept you awake at night has been solved by others.
And knowing that you're building a strong company not just for yourself, but as part of your commitment to Ireland's competitive future.
The key to it all is SHARING. A coming together for the good of not just one, but for all. At the Irish Centre of Business Excellence, our Members know that power is gained by sharing knowledge, not holding on to it. Because knowledge only reaches its true potential when we pass it on – and watch it multiply. Without a doubt, some of the most successful companies in the world are those who share, collaborate and practice free exchange of ideas.
This 'willingness to work together' is in the DNA of the ICBE, and has seen us help set, support and share best business practice, skills and knowledge for all our Members within the manufacturing and service industries.
Through events, customised funded training, Benchmarking Visits to exemplary companies and our unique Call for Support process we facilitate continuous improvement, spread innovations and collectively solve problems for the good of all.
Seraph Consulting Limited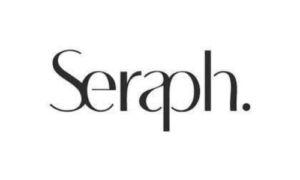 As a global operations and strategy consulting firm, Seraph leads supply chain improvement projects, restructurings and turnarounds for clients. Seraph helps unite the disparate roles and responsibilities required by operationally intensive businesses —floor workers, management, engineering, R&D and more, to create a unified and efficient operation.
Our expertise helps bridge the divide to move from concept to production as efficiently and seamlessly as possible. Decision-makers of the highest levels within manufacturing and industrial organizations regularly turn to us to solve complex issues as well as launch new initiatives to ensure success and long-term sustainable change.
University of Limerick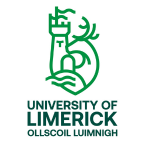 The University of Limerick (UL) is an independent, internationally focussed university with a proud record of innovation in education and excellence in research. We are dedicated to educating the workforce and our progressive programmes are fully accredited, informed by industry and designed for working professionals. Our students gain practical real-world knowledge and experience that they can apply immediately in their current roles or to their future career ambitions. In addition to established programmes we design programmes specifically for organisations working closely with them to ensure the course is relevant, challenging and satisfies the needs of the organisation.
In the last 25years, UL has delivered world class programmes in Lean and Six Sigma and currently offers these from introductory to Doctorate level. We are the first university in Ireland to offer executive apprenticeships. In partnership with industry consortia and across multiple sectors, we have developed a suite of apprenticeships ranging from a level 7 diploma to a level 10 doctorate in enterprise excellence and other key industry areas area.