Rosie Mansfield - Managing Director - Premier TEFL
Rosie is Managing Director at Premier TEFL, a world leading provider of online TEFL certifications that are trusted and respected by employers globally. Their qualifications are English government regulated and the company is rated five stars by their community of over 67,000 graduates.
Rosie sits on the Central Steering Committee of Ireland's leading eLearning Research Centre Learnovate at Trinity College Dublin and is representing South Cork LEO as their Leading Light for National Woman's Enterprise Day 2022. She has over 16 years of eLearning and ecommerce experience.
A committee member of the South West Lean Forum, Rosie strives to share Lean learning experiences with a particular voice for micro businesses across the South West Region.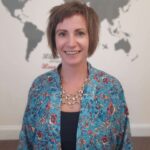 Aidan Kelly - Skillnet Business Manager - ICBE
I am responsible for promoting, facilitating and funding people development initiatives for ICBE Advanced Productivity Skillnet clients. My primary objectives are to connect people from a diverse range of organisations so that they can share their knowledge and experience of excellence and best practice, learn from each other and apply those learnings within their own roles and organisations. With over 15 years previous experience in career planning, recruitment and human resources, developing people is at the core of my work. Degree qualified with post graduate diplomas in Human Resource Management and Career Coaching, I bring practical industry knowledge and client management experience to this role.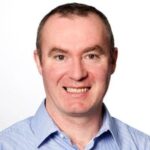 Gladys Keating - Technical & HR Manager - Silver Hill Duck
Gladys Keating is the Technical & HR Manager for Silver Hill Duck with 15+ Years' experience leading the company in Quality Management, Food safety and Compliance systems, New Product Development and Training and Development across the business.
Continuous improvement and operational efficiency is of strategic focus to Gladys. She is a qualified Professional Project Manager with a proven track record of successful project delivery for the business.
Gladys is the current chairperson of the North Eastern Lean Network (NELN) which is an industry led network which focus on best practice and cutting edge development in lean enterprise.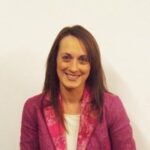 Claude Costelloe - Director of Operations and Supply Chain - Digital Manufacturing Ireland
Claude has over 25 years' experience in operations leadership roles in the MedTech sector, and prior to joining DMI he was Site Director at Zimmer Biomet with responsibility for both its Ireland manufacturing facilities. An engineering graduate of the University of Limerick and a holder of a Black Belt in Lean, he is a strong advocate of continuous improvement as a key strategy to improve the competitiveness of any organisation. At Zimmer Biomet, Claude's focus was to use continuous improvement as an enabler to improve all elements of the business around quality, delivery, lead time, and cost. A Limerick native, he is very keen to ensure that the Mid-West is a vibrant, growing 'centre of excellence' for continuous improvement enabled by the Mid-West Lean Network, as a means of sustaining and growing investment in the region.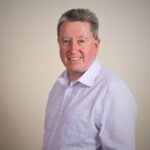 Jo Ann Garbutt - Digital Realty-  Director Sustainability and Government Engagement
A well-rounded Organizational Development professional with a reputation for delivering transformational outcomes across a variety of projects and on an international scale. Specialties: Sustainability, Program Management, Change Management
My bachelor's degree in Civil Engineering and construction site experience contributed to a pragmatic and data-driven approach to understanding and solving challenges involved in delivering on the Environmental outcomes required, and a commitment to finding the best solutions towards excellence and sustainability. With a commitment to inclusive approaches and strategic and systems thinking, my master's degree in Organization Development supports my understanding of the Governance and Social aspects of sustainability. Over 20 years of proven accomplishment working across cultures, geographic regions, functions, and organizational levels. Multiple industries: technology, logistics, supply chain, construction, manufacturing.
My engineering background has given me a pragmatic and data-driven approach to business challenges, and a commitment to finding the best solutions towards operational excellence and sustainability. I augment my international experience in dynamic and complex environments with a Master's degree in Organizational Development.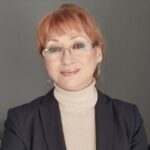 Billy Creavin - Business Excellence and Sustainability Manager - Alkermes Pharma Ireland Limited
 A motivated and enthusiastic individual who is results driven with a can do attitude. A team player that leads by example, whilst focusing on the big picture. Adaptable to different working environments through a wide range of experiences gained over many years within the pharmaceutical processing sector.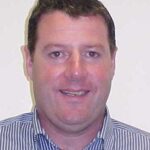 Dr Olivia McDermot - Associate Professor in Operational Excellence - University of Galway
Dr. Olivia McDermott is an Associate Professor in Operational Excellence in the University of Galway. She has over 15 years industry experience working in senior roles in Quality management and as a self-employed Lean Six Sigma consultant and trainer. Her research areas of interest are Lean Six Sigma, Operational Excellence, Industry 4.0 and Quality 4.0 and she has over 80 publications in those areas. She was a previous winner of the Lean Business Ireland Contribution to Operational Excellence Practice award in 2022.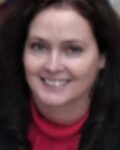 Dr. George Onofrei - Senior Lecturer - Atlantic Technological University
Dr. George Onofrei is a Senior Lecturer in the Operation and Supply Chain Management area at the Atlantic Technological University, Ireland. He has over 15 years of teaching experience in Operations Management and Supply Chain Management at undergraduate and postgraduate levels. He was Vice-President of Global Manufacturing Research Group (GMRG) and he is involved in various international collaborative research programmes. George has published in several OM and SCM journals and has been active in the field of business consulting in lean implementation and continuous improvement. His work has appeared in premier journals including International Journal of Production and Operations Management, Business Strategy and the Environment, Supply Chain Management: An International Journal, Production Planning and Control, Resource Conservation and Recycling, International Journal of Production Research, Total Quality Management and Business Excellence, Operations Management Research and many more. He is a recipient of Lean Business Ireland Award (2019) for the Best Contribution to Lean/Operational Excellence Body of Work and the Irish Research Council Ally Award (2021). George currently serves on the executive board of the European Operations Management Association (EurOMA) and West/North West Lean Network.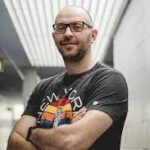 Miriam Keogh - Head of Supply Chain and Lean - Dawn Farm Foods
Miriam Keogh is Head of Supply Chain and Lean in Dawn Farm Foods and sits on the Leadership team. 
Dawn Farms is Europe's leading B2B specialist supplier of cooked protein ingredients exporting to over 50 international markets from their plants in Ireland, UK and Germany.  They supply many of the world's most loved food brands in retail and QSR restaurants. 
Miriam has worked in Dawn Farms for 20 years and her depth of knowledge and experience helps her to play a leading role in fostering a culture of continuous improvement across all the manufacturing and various functions of the business.  She believes passionately in the power of great team work and sustainable long term solutions.  Dawn Farms are over 10 years into their Lean journey and are previous winners of the Lean Business Ireland awards.
Miriam is a graduate of UCC with a MSC in Supply Chain and a Lean Black Belt.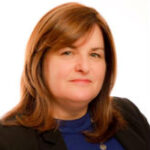 Philip Rossiter - Operational Excellence Manager - Coca Cola
Philip Rossiter, Operational Excellence manager at Ballina Beverages (Coca-Cola), Master black belt in Lean Six Sigma. Over 25 years' experience of leadership and driving performance improvement in the beverage, medical device, and automotive industries. Has a background in leading improvement projects using proven business excellence, digital transformation and program management techniques and methodologies. Board member of the Irish Centre for Business Excellence.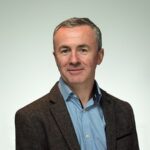 Leanne Shannon - Lean/Operational Excellence Business Supports Advisor - Enterprise Ireland
Bio to Follow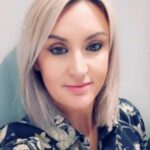 Richard Burke - Tirlán - Business Excellence Specialist
Richard has over 30 years' experience working in the Pharmaceutical Industry. Richard has worked in a variety of roles (Manufacturing, Engineering) and other support functions within the industry. He's completed his studies out of Limerick University & WIT (Waterford Institute of Technology). In September 2021, Richard graduated with a First Class Honours Degree in Lean Enterprise Excellence and Lean Black Belt. He held the position of Production Specialist / Site OPEX Manager, at Tosara Pharma Ltd (part of the Teva Group). Tosara Pharma Ltd is a Shingo Award recipient winning the (Bronze Medallion) in 2018, while also holding two Lean Business Ireland Awards in (2018 & 2019).
"Creating a culture focused on continuous learning, process improvement & people development, brings great satisfaction to my role. Organisational learning is the cornerstone to success, ensuring longevity, employee engagement and a competitive edge over direct competition".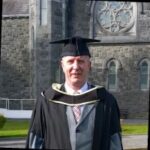 Ryan Tierney - Head of Design & Innovation - Seating Matters Ltd
Seven years ago I went home from work really frustrated, the business wasn't running the way I wanted it to run, we had lots of production issues, lots of defects and it was a very stressful environment to work in. I said to myself "there has to be a better way" I started researching and came across Paul Akers 'Fastcap Lean Tour' video on You Tube. I sat up all night and watched Pauls videos repeatedly. Being exposed to this new way of thinking was a light bulb moment for me. I went into work the next day after discovering '2 Second Lean' and I announced to our entire team that we were going to start practicing this transformative business philosophy.
Today our company is unrecognisable from where it was six years ago, and it is all down to the power of '2 Second Lean'.
Since discovering Lean, several members of our team have travelled to Japan, Canada, USA and Germany to further our understanding of Lean and we have brought this knowledge back to our company. Today Seating Matters stands as an example of world class Lean Manufacturing. Lean principles can be implemented into any organisation or industry and in any country.
I hope 2 Second Lean has the same impact for you as it has had for me over the past seven years.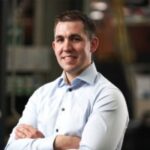 Dr. Derek Sinnott - Senior Lecturer and Researcher - South East Technological University

Derek is an advocate for sustainable business development through organisational productivity and performance optimisation, high-performance leadership, and digital innovation.
He is a graduate of Civil Engineering from NUI Galway and holds an MSc in Civil Engineering and PhD in Energy Management and Engineering from Trinity College Dublin. He regularly leads industry-focused academic research projects.
In practice, he specialises in Lean, Green and Digital Transformation Strategy Development and deployment aligned to best practice sustainability and ESG reporting standards.
He is Director of Lean Construction Ireland, a community of learning and practice that advocates for the transformation of the Irish construction sector through the adoption of Lean thinking and practice.
Derek is Chair of the Pyrite Resolution Board (PRB) State Board and a member of the Audit and Risk Committee of the PRB. He is the Sustainability Pillar Co-Chair on the Build Digital Project which will deliver increased digital adoption across the entire Irish construction and built environment sector.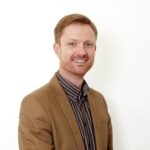 Note regarding the Lean Business Ireland Awards Judging Panel
The Lean Business Ireland (LBI) Awards are judged by a select panel of experienced industry practitioners and academic and subject matter experts who follow LBI's standard work adjudication process to enable independent, objective, consistent, and rigorous evaluation of all award entrant submissions. As appropriate, a Judge shall be recused from adjudicating a particular award entry and/or category when, for example, a Judge's own organisation submits an entry, or where a Judge or LBI otherwise deem there is a potential conflict of interest.