Declan Hughes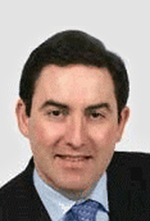 Declan Hughes is Assistant Secretary General in the Department of Business, Enterprise and Innovation. He is a member of the Management Board of the Department with responsibility for the Indigenous Enterprise, Digital and Finance Division and formerly the Strategic Policy Division and Management Support Unit of the Department.
Declan has over twenty years' experience in enterprise policy and advisory roles. He was a member of the National Competitiveness Council, the Expert Group on Future Skills Needs, and co-chair of the ICT Action Plan Group with the Department of Education and Skills and has led on the development of the annual Action Plan for Jobs, the trade and investment strategy, Ireland Connected and on enterprise strategy, Enterprise Policy 2025.
Prior to joining the Department in 2014, Declan was member of Executive Committee of Forfás, the Government's enterprise, trade and science and innovation advisory and coordination Board. He was Head of Division for Enterprise and Trade Policy and Finance and Property. Declan has served on a number of EU and OECD Committees and is a member of the Institute of Directors of Ireland.
___________________________________________________________
Dr. Derek Sinnott
Dr. Derek Sinnott is Head of Department of the Built Environment at Waterford Institute of Technology. He is a graduate of Civil Engineering from NUI Galway and holds MSc in Civil Engineering and PhD in Energy Management and Engineering from Trinity College Dublin.  He is highly motivated individual with considerable technical, strategic leadership and managerial experience having worked for more than fifteen years in Industry and Higher Education. He regularly leads Industry focused academic research projects and supervises research at MSc and PhD levels.
Minister for Department of Housing, Planning, Community and Local Government, Simon Coveney TD, appointed Derek to the Board of the Pyrite Resolution Board (PRB) in September 2016. He is a member of the Audit and Risk Committee of the PRB. He is a judge for the Irish Construction Excellence Awards and is past Chair of the South East Region Committee of Engineers Ireland.
Derek is a passionate promotor of Sustainability in the Built Environment through construction and engineering innovation, including Lean, BIM and the use of novel construction practices. Research interests include transition to a low carbon society, assimilation of energy use behaviour, anthropogenic environment change effects and C&D waste reduction. He was a member of the International Management Committee of Cost Action TU1104 'Smart Energy Regions' under the RTD 7th Framework Programme.
___________________________________________________________
Eilish Henry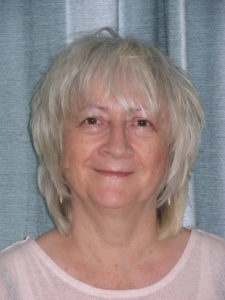 Eilish was the first facilitator appointed in Europe to support the Shingo Model for Operational Excellence and is the most experienced European coach and facilitator. Over the past 10 years she has worked with and supported a large number of organisations to achieve levels of Shingo recognition from Shingo Bronze Medallion to the ultimate, Shingo Prize.  In Ireland she has worked with and supported all but one of the Shingo Award recipients.  Globally, she has supported 9 out of the 12 most recent Shingo Prize recipients: Abbott Vascular Clonmel; DePuySynthes, Cork; Newsprinters Eurocentral, Motherwell, Scotland; Abbott Diagnostics, Longford; BSCI, Cork; Abbott Nutrition Sligo; AbbVie, Sligo; ANSC Granada and most recently, Abbott Manufacturing Singapore.
Using her expertise as a Shingo Examiner she is also highly experienced in assessing organisations against the Shingo Excellence framework and in helping organisations to self-assess against an Operational Excellence Framework.
Additionally, she has worked with a large number of other businesses across a range of sectors including Central Government, Healthcare, Pharma, Medical Devices, Food, FMCG, Engineering, Printing, Automotive, Aerospace, Financial Services and Banking. Her focus is primarily on ensuring the sustainability of improvements achieved through lean programmes by securing real "buy-in" and ownership at all levels and in all functions of the client business – Leaders, Managers and Associates.
She is experienced in business delivery, organisational change, in particular culture change, including both design and implementation, and also programme management across a wide range of sectors including manufacturing, healthcare and central government. In 2004 she was awarded the OBE for her work in leading major cultural change programmes in the UK public sector.
___________________________________________________________
 Máiréad O'Donnell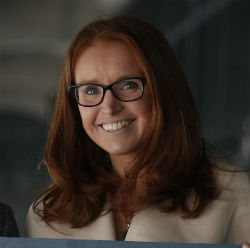 Máiréad O'Donnell is Head of Operations with Polar IceTech, Ireland's leading Dry Ice Cleaning Specialists. Polar IceTech help some of Ireland's leading manufacturing facilities to become more lean in their clean processes; reduce downtime, increase efficiencies and reduce costs by introducing eco-friendly cryogenic cleaning solutions.
Máiréad was recently appointed the chairperson of the South West Lean Forum whose ambition is to share lean systems experiences in the South West Region. Máiréad, in representing Polar IceTech at the Forum, has been an active member since 2018.
As a team, Polar IceTech has undertaken many successful Lean projects which have revolutionised their systems and processes and ultimately helped them become a more effective and efficient business, a topic Máiréad has spoken about on a number of occasions at the Enterprise Excellence Ireland Conference in Croke Park over the last number of years.
___________________________________________________________
Rob Holland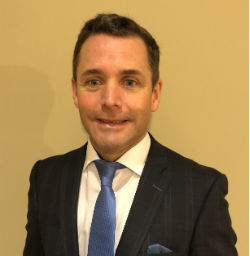 Rob is Operational Excellence Manager with Depuy Synthes, Cork. He is responsible for implementing and maintaining the Johnson and Johnson Production System (JJPS) that delivers best in class performance through a highly engaged workforce. He plays a leading role in fostering a culture of continuous improvement and achieving sustainable high standards of manufacturing performance.
Prior to this Rob was the Lean Site Lead for Boston Scientific Cork. He was responsible for driving LEAN transformational change within an FDA regulated medical devices industry for the previous 10 years. A key accomplishment was achieving the Shingo Prize in 2016.
Prior to this Rob was Engineering Manager with over 12 years' experience in sustaining and improving multiple functional areas within the Intel Ireland factory. This included the introduction of multiple new processes into the Leixlip campus. Rob holds an Electrical & Microelectronic Engineering (BE) degree from University College Cork.
He is married to Úna and they have 2 children.
___________________________________________________________
Sharon Higgins
Director of Member Services with Ibec since 1996, holding senior positions including Head of Sectors and Director, Irish Medical Devices Association; and Assistant Director, Pharmachemical Ireland. MSc and BSc in Industrial Chemistry (UL) and Diploma in Company Direction from the Institute of Directors. Oversees the work of 37 trade associations, with responsibility for business development, marketing, membership engagement and corporate events.
Winner Outstanding Contribution to the MedTech Sector Award, 2014.
___________________________________________________________