Enterprise Ireland

Enterprise Ireland is the government organisation responsible for the development and growth of Irish enterprises in world markets. We work in partnership with Irish enterprises to help them start, grow, innovate and win export sales in global markets. In this way, we support sustainable economic growth, regional development and secure employment.
_________________________________
IDA Ireland

Ireland's inward investment promotion agency, the IDA, is a non-commercial, semi-state body promoting Foreign Direct Investment into Ireland through a wide range of services. We partner with potential and existing investors to help them establish or expand their operations in Ireland.
_________________________________
Irish Centre for Business Excellence (ICBE)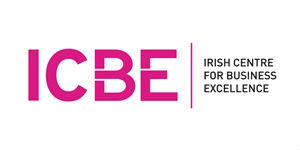 The Irish Centre for Business Excellence (ICBE) is a not-for-profit organisation established by leading companies in Ireland with a deep commitment to continuous improvement and global competitiveness.
We are a knowledge-sharing network of cross-sectoral businesses committed to helping each other. At ICBE our goal is to assist our member companies to be the most competitive in their field.
We organise best practice visits to exemplary sites so that members can learn from each other. We work with our members in steering groups to organise events and design bespoke training to meet current and future needs of business.
Our "Call for Support" process is where we confidentially facilitate members to get solutions to resolve challenges using the entire network as a resource.
The Irish Centre for Business Excellence is the business-excellence and knowledge-sharing network of choice for the manufacturing and services sectors in Ireland to meet global competitiveness challenges and opportunities.
_________________________________
Lean Business Ireland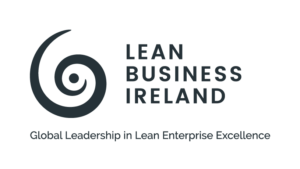 Lean Business Ireland is a national brand that represents Ireland's continuous drive for competiveness of indigenous and multinational enterprises located in Ireland using continuous improvement approaches. Lean Business Ireland is the community that represents the clients of Enterprise Ireland, IDA, Teagasc, BordBia& LEO's who follow the Lean Six Sigma philosophy and proactively strive to improve their companies competitiveness on the global market.
The strategic objective of Lean Business Ireland will be driven through 5 pillars:
• Leadership
• Practice
• Education, Training & Development
• Research
• Engagement
_________________________________
University of Limerick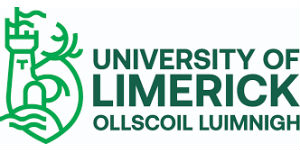 The University of Limerick is an independent, internationally focused university with over 15,000 students and 1,300 staff. It is a young, energetic and enterprising university with a proud record of innovation in education and excellence in research and scholarship.
Our professional education unit incorporates professional qualifications into academic awards while fuelling the knowledge economy through continued technical professional education. It is an innovative connector of industry and academia, addressing individual and corporate skills gaps through professional flexible learning.
It offers individuals the opportunity to earn professional certifications and academic qualifications while at work and organisations to design industry specific courses with content based on your needs.
Since 1996 the University of Limerick has delivered world-class quality programmes in Lean and Six Sigma and currently offers these at Specialist Diploma, Masters and Doctorate Level. The programmes are a targeted response to a clearly identified need in specific occupations and sectors of the economy. The course creates graduates that understand the theory and practical application of quality management tools and techniques as they would apply to their own organisation.
For 2020 UL will offer Lean Sigma Manager Apprenticeship at Masters level and a Principal Engineer Apprenticeship at Doctorate level.  These apprenticeships are Industry led, company supported and state funded
For further information contact 061 213360 or ulearning@ul.ie
_________________________________