Analog Devices
Analog Devices International (ADI) is a world-leading semiconductor company specialising in high performance analogue, mixed-signal, and digital signal processing (DSP) integrated circuits (ICs).
Used by over 100,000 customers worldwide, ADI's products play a fundamental role in converting, conditioning, and processing real-world phenomena such as temperature, pressure, sound, light, speed, and motion into electrical signals to be used in a wide array of electronic devices.
With a presence in Ireland for over 40 years our Ireland operation stands at the forefront of technological development.
With over 1280 employees in Limerick and 80 in Cork, Analog Devices operates two 200mm wafer fabs on the Limerick site and has over 600 engineers employed in product and process design, development and manufacturing. We deliver over 100 new products and 2 new manufacturing processes annually.
The Irish design and development facility is one of the largest Irish contributors to patent filings in the US, PCT and Far East jurisdictions.
Our resulting products have a profound impact on people's lives and on our environment as we deliver solutions for diverse applications including autonomous driving, highest bandwidth 5G mobile access, connected industry and next generation preventative healthcare.
_________________________________
NUACOM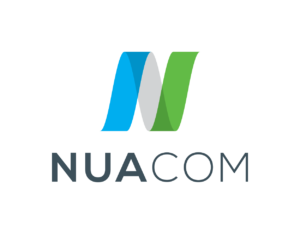 A flexible and reliable phone system is vital for your business. It should efficiently connect your offices and employees and deliver exceptional collaboration experiences at a fair price. But most importantly, it should guarantee your business a strong local presence and a seamless and easy way to connect with your customers and grow your business. No matter your business or your business communication needs, we have the right solution for you.
Since 2009, we have been providing reliable hosted phone systems for a wide variety of businesses across Ireland. Our goal is to make your business communication more efficient, flexible and affordable. The service is powered by VoIP (voice over IP) technology and cloud computing, which open up a whole new world of opportunities. We're a team of experienced and passionate IT professionals who always innovate and deliver clever solutions, hence "Nua" = new and "Com" = communication.
_________________________________
University of Limerick

The University of Limerick is an independent, internationally focussed university with over 15,000 students and 1,300 staff. It is a young, energetic and enterprising university with a proud record of innovation in education and excellence in research and scholarship.
Our professional education unit incorporates professional qualifications into academic awards while fuelling the knowledge economy through continued technical professional education. It is an innovative connector of industry and academia, addressing individual and corporate skills gaps through professional flexible learning.
It offers individuals the opportunity to earn professional certifications and academic qualifications while at work and organisations to design industry specific courses with content based on your needs.
Since 1996 the University of Limerick has delivered world-class quality programmes in Lean and Six Sigma and currently offers these at Specialist Diploma, Masters and Doctorate Level. The programmes are a targeted response to a clearly identified need in specific occupations and sectors of the economy. The course creates graduates that understand the theory and practical application of quality management tools and techniques as they would apply to their own organisation.
For further information contact 061 213360 or ulearning@ul.ie
_________________________________