Dell Technologies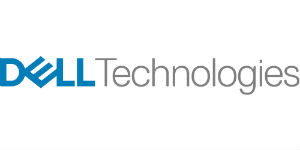 Dell Technologies (NYSE:DELL) is a unique family of businesses that helps organizations and individuals build their digital future and transform how they work and live. The company provides customers with the industry's broadest and most innovative technology and services portfolio spanning from edge to core to cloud.
The Dell Technologies family includes Dell, Dell EMC, Pivotal, RSA, Secureworks, Virtustream and VMware.
_________________________________
Enterprise Ireland

Enterprise Ireland is the government organisation responsible for the development and growth of Irish enterprises in world markets. We work in partnership with Irish enterprises to help them start, grow, innovate and win export sales in global markets. In this way, we support sustainable economic growth, regional development and secure employment.
_________________________________
IDA Ireland

Ireland's inward investment promotion agency, the IDA, is a non-commercial, semi-state body promoting Foreign Direct Investment into Ireland through a wide range of services. We partner with potential and existing investors to help them establish or expand their operations in Ireland.
_________________________________
Irish Centre for Business Excellence (ICBE)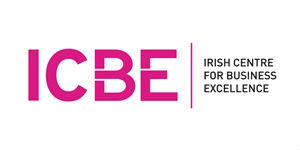 The ICBE Advanced Productivity Network, formerly Innovation Lean Six Sigma, was established over 12 years ago by the Irish Centre for Business Excellence (ICBE). The Network was tasked with identifying national and international best practice and through targeted interventions enabled network members to become Internationally recognised centres of excellence.  Focusing initially on Lean, Six Sigma and Shingo the network has expanded to include key technologies and methodologies from automation to data analytics including additive manufacturing.
Comprising of over 200 cross sectoral members, the network has delivered over 34,000 training days, with 5,500 individuals across 700 companies, 144 best practice visits and assisted with the achievement of over 11 Shingo Awards.
With a focus on People, Processes and Technology the network has expanded its learning networks from assisting larger organisations to actively embracing SMEs and indigenous companies.
Some key offerings include:
Come, See, Learn and Tell Best Practice Company Visits
Industry led courses
Advisory service Shingo, Lean Six Sigma, Robotics
Knowledge Sharing Network
Open collaborative networking culture
Funded training through our Skillnet
_________________________________
Kingspan Insulation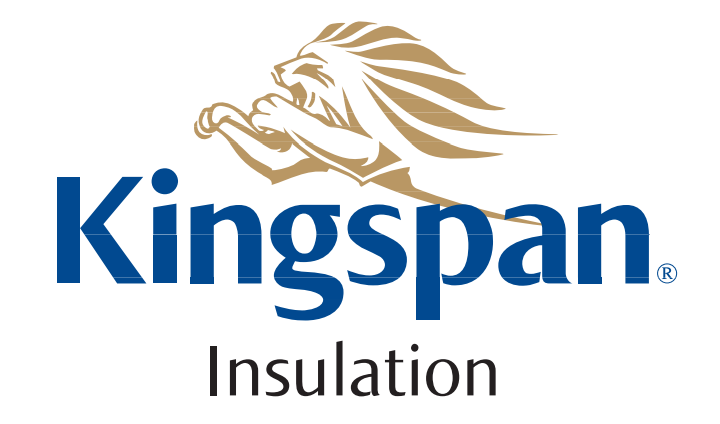 Kingspan is the global leader in high performance insulation and building envelope solutions. Improving building performance, construction methods and ultimately people's lives – that's what drives our teams across the world
+100 Manufacturing Facilities
+13,000 Employees Globally
+70 Countries
5  Divisions
The primary driver of our Lean program within Kingspan Insulation was to reduce costs, increase plant reliability, improving the efficiency of the quality management system, reducing the cost of failures, increase employee involvement, and improve health and safety performance – in a structured and sustainable manner.
The first step was creating the reliable data streams to identify the main losses. Everything we do, we speak with data!
We Focus on Visualisation as a communication tool and on Involvement of Employees. Over 70% of operators are involved in continuous improvement at any one time.
In 2014 our Lean program was expanded across the Insulation Division. In Castleblayney we commenced our Lean journey in 2014. In 2018, we achieved gold world class level.
_________________________________
Lean Business Ireland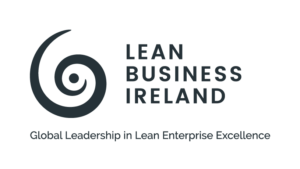 Lean Business Ireland is a national brand that represents Ireland's continuous drive for competiveness of indigenous and multinational enterprises located in Ireland using continuous improvement approaches. Lean Business Ireland is the community that represents the clients of Enterprise Ireland, IDA, Teagasc, BordBia& LEO's who follow the Lean Six Sigma philosophy and proactively strive to improve their companies competitiveness on the global market.
The strategic objective of Lean Business Ireland will be driven through 5 pillars:
• Leadership
• Practice
• Education, Training & Development
• Research
• Engagement
_________________________________
Lean Robotics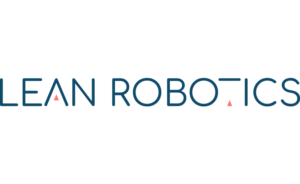 LEAN Robotics is a professional services organisation, focused on Advisory, Training and Delivering services in Operational Excellence and Robotic Process Automation. We support clients by eliminating non value-add-tasks and automating mundane repetitive activities across your organisation, while building your internal capability to achieve long-term sustainable success.
Website: www.leanrobotics.ie  LinkedIn: www.linkedin.com/company/leanrobotics
_________________________________
STERIS Tullamore

STERIS Applied Sterilization Technologies in Tullamore, Ireland was established as a Contract Sterilization facility in 1993. It is part of the STERIS Corporation since 2015 and provides Sterilization services to the Medical Device and Pharmaceutical sectors.  In the past 26 years the site has expanded multiple times to meet the capacity demand of the growing and fast evolving Customer base.
The site employees 150 highly trained staff, who are spread across three disciplines; Ethelene Oxide Sterilization, E-Beam sterilization and Laboratory. In addition to the routine processing group the site has a strong and skilled team of staff in Technical Sterilisation Validation, Quality and Maintenance who are ready to support the sites many Customers through every aspect of their Sterilization needs. The regular Customers include 8 of the top 10 Irish Pharmaceutical and Medical device manufacturers, some of whom are with the site since is began operations.
STERIS Tullamore embraced the STERIS Lean Program in 2015 and began a process of adapting the tools to work best for the Service Industry. Teaching Staff through classroom learning, benchmark visits and hands on experience has led to the development of the Continuous STERIS Improvement (CSI) team.
Through the Lean program, the site has worked with their Customers to take time out of the sterilization process, thus improving their product turn-around and reducing their overall supply-chains. STERIS Tullamore have also worked to standardize the process across the entire site while not losing sight of the individual needs of each Customer. The Lean journey is ongoing, and with over 77,000 pallets being processed at the site annually the future is bright at STERIS AST Tullamore.
_________________________________
University of Limerick

The University of Limerick is an independent, internationally focussed university with over 15,000 students and 1,300 staff. It is a young, energetic and enterprising university with a proud record of innovation in education and excellence in research and scholarship.
Our professional education unit incorporates professional qualifications into academic awards while fuelling the knowledge economy through continued technical professional education. It is an innovative connector of industry and academia, addressing individual and corporate skills gaps through professional flexible learning.
It offers individuals the opportunity to earn professional certifications and academic qualifications while at work and organisations to design industry specific courses with content based on your needs.
Since 1996 the University of Limerick has delivered world-class quality programmes in Lean and Six Sigma and currently offers these at Specialist Diploma, Masters and Doctorate Level. The programmes are a targeted response to a clearly identified need in specific occupations and sectors of the economy. The course creates graduates that understand the theory and practical application of quality management tools and techniques as they would apply to their own organisation.
For 2020 UL will offer Lean Sigma Manager Apprenticeship at Masters level and a Principal Engineer Apprenticeship at Doctorate level.  These apprenticeships are Industry led, company supported and state funded
For further information contact 061 213360 or ulearning@ul.ie
_________________________________