Paul Ebbs – Umstot Solutions Ireland Ltd. – Director
Paul Ebbs is an advocate of Lean Project Delivery for the Architectural, Engineering, Construction and Operations (AECO) sector. Currently, he is part of the team at the Centre for Lean Projects in Nottingham Trent University, UK and is a Director of Umstot Solutions Ireland Ltd. He is the lead organiser and conference chair of the International Group for Lean Construction's (IGLC) 27th Annual Conference scheduled for summer 2019 in Dublin.
Previously, Paul spent 10 months working with Umstot Project and Facility Solutions, LLC and The ReAlignment Group of California, LLC. He has 22 years' industry experience in a range of healthcare, educational, residential and commercial projects. Roles included Mechanical Technician, General Operative, Finishing Foreman (including contractual closeout), Site/Project Manager, Low Energy Consultant and Lean Coach.
___________________________________________________________
Declan Hughes – Department of Business, Enterprise and Innovation – Assistant Secretary General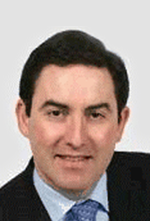 Declan Hughes is Assistant Secretary General in the Department of Business, Enterprise and Innovation. He is a member of the Management Board of the Department with responsibility for the Indigenous Enterprise, Digital and Finance Division and formerly the Strategic Policy Division and Management Support Unit of the Department.
Declan has over twenty years' experience in enterprise policy and advisory roles. He was a member of the National Competitiveness Council, the Expert Group on Future Skills Needs, and co-chair of the ICT Action Plan Group with the Department of Education and Skills and has led on the development of the annual Action Plan for Jobs, the trade and investment strategy, Ireland Connected and on enterprise strategy, Enterprise Policy 2025.
Prior to joining the Department in 2014, Declan was member of Executive Committee of Forfás, the Government's enterprise, trade and science and innovation advisory and coordination Board. He was Head of Division for Enterprise and Trade Policy and Finance and Property. Declan has served on a number of EU and OECD Committees and is a member of the Institute of Directors of Ireland
_____________________________________________
Mairead O'Donnell – Polar IceTech – Head of Operations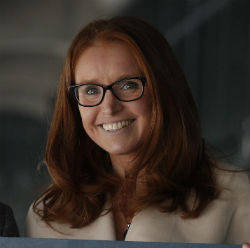 Máiréad O'Donnell is Head of Operations with Polar IceTech, Ireland's leading Dry Ice Blasting Specialists. Using Dry Ice as a cleaning media to clean moisture-sensitive and abrasive-sensitive high value assets, Polar IceTech help some of Ireland's leading manufacturing facilities to reduce downtime, increase efficiencies and reduce costs by introducing eco-friendly cryogenic cleaning solutions.
They partner with customers within the Medical Device, Power Gen, Food & Beverage, Pharma and Semi Con industries to maximise production output and improve product quality and yield by making cleaning processes more lean, efficient and cost effective.
As a LEO South Cork client, Polar IceTech embarked on a LEAN programme which saw them introduce LEAN data processes into their business to help them be more effective and efficient and had a resounding success.
_____________________________________________
Marian Roberts – Conductix Wampfler Ltd – General Manager
Marian Roberts is General Manager of Conductix-Wampfler Ltd, a multinational manufacturing subsidiary of the Delachaux group who are world leaders in energy and data transmission solutions.
She is actively involved in developing lean practices in the local business and also driving manufacturing excellence with sister sites worldwide. She has managed the Irish subsidiary for the past 11 years and has formerly worked for Xerox (Europe) Ltd, Intel Ireland Ltd and CRH.
She has over 30 years experience working in manufacturing and service industries, previously holding positions such as Business Analyst; Financial Planning and Analysis Manager and Financial Controller.
Her background is in business and finance, being a qualified management accountant (ACMA CGMA) and holding a Masters in Business from UCC.
_____________________________________________
Martin Wells – IBEC – Director of Member Services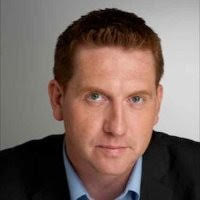 Experienced executive specialising in commercial sales & marketing, customer experience and business transformation Specialties:
Marketing strategy, branding, sales, operational management, business transformation, channel management, online / social media development
_______________________________________