Paul Ebbs – Umstot Solutions Ireland Ltd. – Director
Paul Ebbs is an advocate of Lean Project Delivery for the Architectural, Engineering, Construction and Operations (AECO) sector. Currently, he is part of the team at the Centre for Lean Projects in Nottingham Trent University, UK and is a Director of Umstot Solutions Ireland Ltd. He is the lead organiser and conference chair of the International Group for Lean Construction's (IGLC) 27th Annual Conference scheduled for summer 2019 in Dublin.
Previously, Paul spent 10 months working with Umstot Project and Facility Solutions, LLC and The ReAlignment Group of California, LLC. He has 22 years' industry experience in a range of healthcare, educational, residential and commercial projects. Roles included Mechanical Technician, General Operative, Finishing Foreman (including contractual closeout), Site/Project Manager, Low Energy Consultant and Lean Coach.
___________________________________________________________
Eilish Henry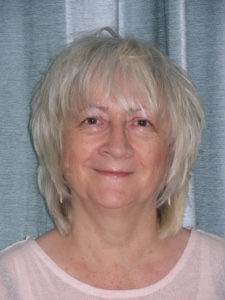 Eilish was the first facilitator appointed in Europe to support the Shingo Model for Operational Excellence and is the most experienced European coach and facilitator. Over the past 10 years she has worked with and supported a large number of organisations to achieve levels of Shingo recognition from Shingo Bronze Medallion to the ultimate, Shingo Prize.  In Ireland she has worked with and supported all but one of the Shingo Award recipients.  Globally, she has supported 9 out of the 12 most recent Shingo Prize recipients: Abbott Vascular Clonmel; DePuySynthes, Cork; Newsprinters Eurocentral, Motherwell, Scotland; Abbott Diagnostics, Longford; BSCI, Cork; Abbott Nutrition Sligo; AbbVie, Sligo; ANSC Granada and most recently, Abbott Manufacturing Singapore.
Using her expertise as a Shingo Examiner she is also highly experienced in assessing organisations against the Shingo Excellence framework and in helping organisations to self-assess against an Operational Excellence Framework.
Additionally, she has worked with a large number of other businesses across a range of sectors including Central Government, Healthcare, Pharma, Medical Devices, Food, FMCG, Engineering, Printing, Automotive, Aerospace, Financial Services and Banking. Her focus is primarily on ensuring the sustainability of improvements achieved through lean programmes by securing real "buy-in" and ownership at all levels and in all functions of the client business – Leaders, Managers and Associates.
She is experienced in business delivery, organisational change, in particular culture change, including both design and implementation, and also programme management across a wide range of sectors including manufacturing, healthcare and central government. In 2004 she was awarded the OBE for her work in leading major cultural change programmes in the UK public sector.
___________________________________________________________